NEWS
ONLINE LESSONS
I offer online lessons for those who would like to learn from the comfort of their home. Experience well structured online lessons with high-quality audio and receive learning materials (videos, sheet music and tabs) right after the lesson.
---
08/2022 - as part of the program "NEUSTART KULTUR - DMR Stipendienprogramm" I will get a financial support starting in September 2022, with the goal to experiment on a new conception of my own musical language, combining acoustic guitar, electric guitar and sound effects.
---
SAVE THE DATE!
10.09.2022 - CD-Release concert in Berlin at Cafe Theater Schalotte.
---
04/2022 - making the music of "Mujer", a dance-theater piece produced by RambaZamba Theater.
---
25.3.2022 - Release of the album "Book of Bridges" with Beatrix Becker Trio, where I had the opportunity to record for the first time with my custom jazz guitar.
cello: Rebecca Carrington
jazz & acoustic guitar: Nikos Tsiachris
bass clarinet, clarinet, piano: Beatrix Becker
---
20.3.2022 - new video "Primavera en Berlin"
video & audio recording: Marko Jovanovic
sound mixing: Rubén Garcia
---
03/2022 - album review by Guido Diesing for JAZZTHETIK magazine
---
03/2022 - portrait article by Rolf Beydemüller for Folker - song, folk & world magazin
---
16.12.2021 - radio-feature by Katrin Wilke on Deutschlandfunk Kultur
---
10.12.2021 - album review by Claus Volke for hören & fühlen
---
10.12.2021 - Release of my second flamenco album "Primavera en Berlin", containing eight original flamenco pieces.
percusion, drums: Bandolero
palmas, jaleos: Amara Carmona
guitar: Gabriel Lorente
bass: Tom Auffarth
oud: Alaa Zouiten
vocal: Morenito Hijo, Juan Cárdenas
violin: Roland Satterwhite
electric guitar: Rüdiger Krause
alt saxophon: Jan von Klewitz
---
6.12.2021 - new video "Cosas de Jerez"
video & audio recording: Marko Jovanovic
sound mixing: Rubén Garcia
---
11/2021 - I got a three month scholarship program by GEMA, with the goal to compose/arrange music for flamenco guitar and string quintet.
this is a video-trailer of a composition I am currently working on, using Sibelius and NotePerformer.
---
24.9.2021 - Release of the album "Onwards and Upwards" with Guitar Celebration.
 acoustic guitar, dobro: Ian Melrose
jazz guitar: Rüdiger Krause
flamenco guitar: Nikos Tsiachris
---
May 2020 Tour is supported by the Senate of Berlin.

24.04 Frankfurt
13.05 Berlin
15.05 Baruth/Mark
16.05 Braunschweig
17.05 Jena
18.05 Abensberg
21.05 Leverkusen
22.05 Bad Marienberg
23.05 Rauhenebrach
20.06 JazzBaltica
02.07 Schloss Lübbenau
06.09 Zeuthen
---
Rasgueo´s music is trying to achieve a balance between jazz´s intellectuality and flamenco´s emotionality
---
Rasgueo´s second Album
The second RASGUEO album, Echo, is out (Galileo-MC). Nine original compositions and an arrangement of Isaak Albeniz´s ASTURIAS. Recorded, mixed and mastered at rbb-Studio Berlin by Maria Suschke (Sound Supervisor), Bernd Bechthold (Sound Engineer) and Ulrich Hieber (Digital Cut). Produced for Kulturradio rbb by Ulf Drechsel.
BIO
---
Nikos Tsiachris is a guitarist and composer living in Berlin.
Nikos is one of the few flamenco guitarists in Germany who focus mainly on solo playing and composition. 
Being his father a passionated autodidact classical guitarist, Nikos grows up listening to guitar music long before he started playing it. He begins studying music at home and graduates classical guitar and Musicology in Thessaloniki. 
Vicente Amigo´s first albums make Nikos fall in love with flamenco. He studies flamenco first in Thessaloniki and then in Andalucia (Granada, Sevilla and Jerez). 
As soon as he settles down in Berlin, Nikos starts to perform regularly as a flamenco guitarist. He founds "Rasgueo", one of the most influential flamenco-jazz bands of Germany and releases two albums ("Waterfall", "Echo") with original compositions. A third album is going to be released in 2023. 
Following the tendency of modern flamenco, he releases two albums with own compositions ("Alcance" and "Primavera in Berlin") and starts a collaboration with Bandolero, one of the most well-known flamenco percussionists. He is actually planning to produce another flamenco album, with collaborations of famous flamenco musicians of Madrid.
Besides composing and performing his flamenco music, Nikos collaborates with several artists and bands such as: guitar trio "Guitar Celebration", flamenco dance company "Dulce Amargo", "Beatrix Becker Trio", Friederike Harmsen, Carmen Celada, Juan Cárdenas, Tom Auffahrt, Martin Auer, Diego Piñera, Martin Lillich, Jan von Klewitz and many more. 
Nikos has performed in Germany, Switzerland, Greece, Polen and Spain. Some important highlights of his career are musical direction of "Berlin for Paco", a tribute concert to Paco de Lucia (Instituto Cervantes Berlin), "The Salt of the Mediterranean" (Gorki Theater), International Festival of Street Artists (Stettin, PL), Flamenco Festival of Ingolstadt, Jazzbaltica Festival, Guitar Festival in Kühlungsborn, RomAtak Festival.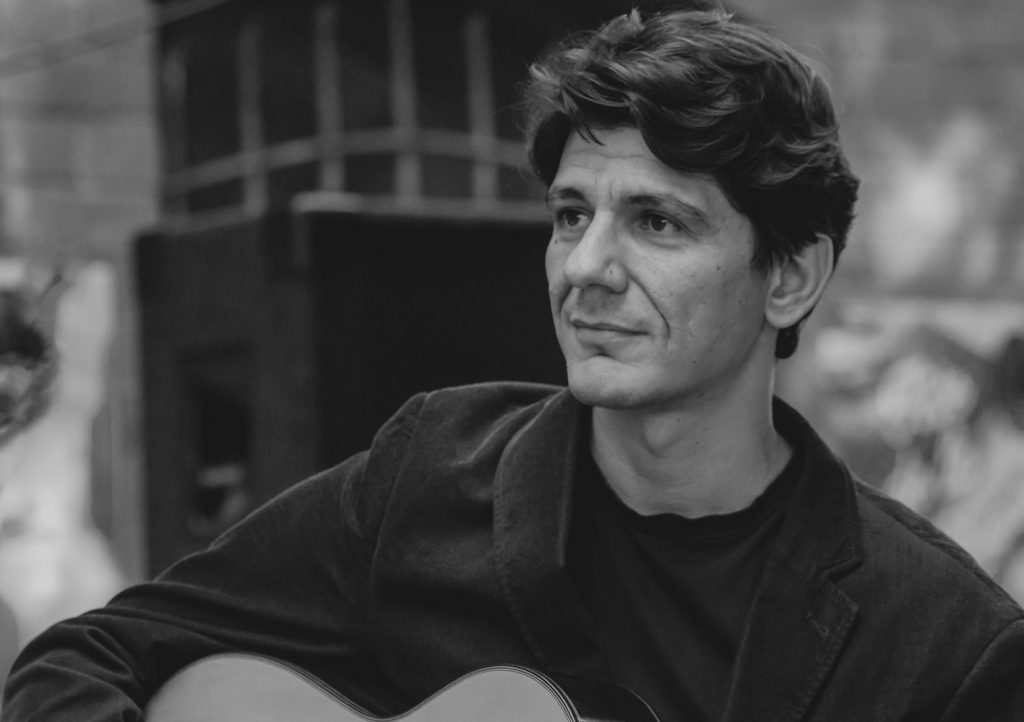 VIDEO GALLERY
---